The Eckhart Tolle
School of Awakening
Welcome & Getting Started
Over the next six months, you will experience a profound training designed to further the awakening of consciousness already happening in you—and allow you to integrate this shift more continuously in daily life.
We have created this curriculum for those truly committed to their spiritual evolution and to the collective good of humankind. You'll get the most out of the experience if you engage fully with each facet of the course.
From the retreats that begin and conclude the program to each of our monthly teaching sessions and everything in between, you will be supported by Eckhart, Kim, and a worldwide community of people dedicated to living a life of Presence.
Before getting started, we'd like to emphasize the importance of our online community.
Within your virtual community, you'll have the opportunity to get to know your fellow course participants and share your experiences. In a sense, each one of us is a teacher and student in The School of Awakening; we can all support each other and learn from one another along the journey. We encourage you to "lean in" to our community, share your questions and challenges, and offer your wisdom if you're called to do so.
On behalf of The School of Awakening team, we look forward to being with you on the journey and we wish you all the best in the course.
A New Featured Teaching Every Month
Each month, you'll receive a set of new teachings that Eckhart and Kim have specially prepared for School of Awakening students. The sooner you access these teachings, the better! Doing so allows you to participate in our online community right away and get even more out of the program.

New Question-and-Answer Sessions Every Month
Throughout the program, Eckhart and Kim will meet with students for live online question-and-answer sessions. You'll find the dates for the monthly question-and-answer sessions on the "Calendar of Events" tab.

Meditation Practice Support
To support you in deepening your Presence practice, you're invited to participate in the multitude of meditation offerings throughout this program. You'll be offered weekly practices to engage with at-home that support the teachings offered in each module in addition to monthly community meditation gatherings to sit virtually in Presence with your peers.

Your Course Bonuses
You will also have access to the recordings from a six day retreat with Eckhart Tolle and Kim Eng titled,  Know Thyself. This bonus  will be included right here on your course platform located in the "Bonus" tabs.

Your School of Awakening Online Community and Discussions 
The School of Awakening Online Community is a place for us to connect and share our experiences. We'll also be sharing additional reflections, questions, and prompts throughout our time together. 
When you're feeling the desire to connect with others on the same journey or wanting to share an experience, head over to the School of Awakening community discussion board. 
Eckhart Tolle was born in Germany and educated at the Universities of London and Cambridge. At the age of 29, a profound inner transformation radically changed the course of his life. The next few years were devoted to understanding, integrating, and deepening that transformation, which marked the beginning of an intense inward journey. Later, he worked in London as a counselor and spiritual teacher. Eckhart's written works include two New York Times bestsellers, both widely regarded as among the most influential spiritual books of our time: the Oprah's Book Club selection A New Earth, and The Power of Now, which has been translated into more than 50 languages.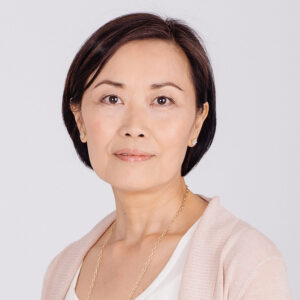 Kim Eng is a counselor and teacher who travels and works extensively with her partner Eckhart Tolle. Kim has developed a teaching approach that incorporates and complements Eckhart's teachings. Her work translates these teachings into a structured, body-based practice to support the arising of Presence and the awakening of consciousness. Kim is the author of two instructional DVDs on Presence Through Movement—Qi Flow Yoga and Yin Yoga—and of two audio-learning programs, Meditations for A New Earth and Resist Nothing, offering practical ways to overcome our inner obstacles to Presence.